History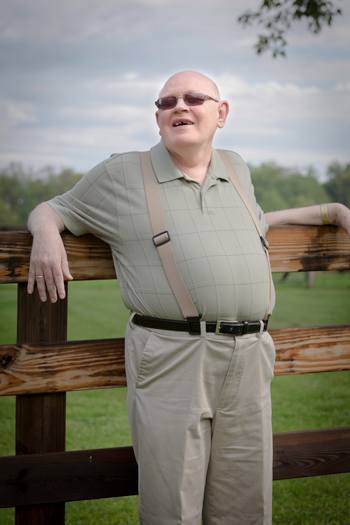 Paul spent many years of his life inside Spencer State Hospital and Colin-Anderson Center until he was released into the care of the Specialized Family Care Program.
Historically in West Virginia, as in many other states, individuals with intellectual or developmental disabilities were hospitalized and institutionalized in state facilities. Following major national movements to improve the rights of individuals with disabilities and a significant state lawsuit (Medley v. Ginsberg), in 1981, the West Virginia Departments of Health, Education, and Human Services, and Shawnee Hills Health/Mental Retardation Center, began working together to develop a statewide program of community based services to make it possible for persons with intellectual and/or developmental disabilities to move from state facilities into community settings.
The Specialized Family Care Program is one of the community-based services that were developed to aid in the movement to de-institutionalize. It became a viable housing option for those individuals.
Over the last 30 years, Specialized Family Care has become a recognized placement option for people who do not require intensive services offered by group homes and nursing facilities. SFC is also an option for those persons whose families are no longer able to care for them, but want their loved ones to remain in a family setting.